Virtual Events in Gambling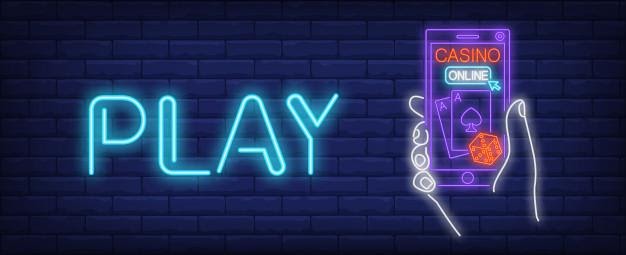 With the help of virtual events, gambling organizers can interact with sponsors, speakers, and bettors via a virtual environment. If you are a cricket-loving Indian, you might be familiar with the real money betting app in India as many cricket-loving Indians use these apps to bet.
Many sports betting apps and online betting websites use virtual event technology to interact with bettors from all around the world. This innovation of conducting events virtually with the use of computer software has opened a new door for gambling organizers and gambling enthusiasts.
Virtual Sport Events
Virtual sports refer to video games where sporting contests or events are played out by computer software. The outcomes of the virtual sporting events are determined by the advanced algorithms which work considering both participants' skill and luck factor. Virtual sports use advanced realistic graphics generated by a computer mostly similar to the graphics of gaming consoles.
The popularity of virtual sports is growing in the gambling world as it doesn't require a real-world event for wagering and it can boost the velocity of bets bookmakers can offer. There are virtual sports available for almost all the popular sports in the world which include Football (Soccer), Cricket, Tennis, Horse racing, Basketball, Motorsports, etc.
During this time of Corona Virus pandemic when the real sport events are being canceled or postponed across the world, virtual sporting events have gained massive popularity and they are taking the gambling world by storm.
In case you are thinking whether the betting on virtual sports is legal or not, the betting on virtual sports is legal as long as a sportsbook offering virtual sports is licensed. Those bookmakers should have received regulatory approval to provide virtual sports in the jurisdictions in which the game is provided.
Virtual Casino Games
Virtual casino games are the online casino games that use pseudo-random number generator (PRNG) software to determine the output of the games. They are different from the live dealer casino games which are live streams of a land-based casino and their outcomes don't depend on computer software. You can find various online sites that offer both of these types probably stating best online casino games and best live casino games.
Virtual casino games are popular on the Internet these days. Virtual casino players can enjoy numerous types and variants of virtual casino games from the comfort of their smartphone. Virtual slot games are widely played by casino enthusiasts from all around the world. If you are new to this virtual casino games, then you can begin your online casino journey with one of the online slot machines as you can get a feel of how virtual casino works.
Benefits of virtual events in gambling
Virtual events offer more benefits than real events in gambling. Virtual events provide more wagering options and let bettors experience a new form of entertainment with creative graphics and functionalities. Another benefit of virtual events in gambling is that betters can select from multiple betting events and place their bets on their preferred events at any time of the day.
Also, it is easy even for beginners to place their wagers as virtual events don't require up-to-date knowledge of real sports. Compared to real-life sports, the unexpected occurrences are less and wagers can use their prediction skill in virtual sporting events.
In nutshell, gambling on virtual events is already one of the major parts of the gambling world and its popularity is increasing day by day due to the advancement of technology. If you are a gambling enthusiast, then you can try virtual event gambling to experience a new form of enjoyment.
About The Author